DİLŞAH KEFLİOĞLU
Surrounded by fortress walls, Istanbul's historical peninsula has a seven-hill structure. Therefore, the historical peninsula is also known as the 'City on the Seven Hills'. It is not possible to visit all these cities in a day. A single day is not at all sufficient to see and scrutinize everything in a town full of layers of historical patterns.
For this reason, we wish to take you on a tour of books and culture towards Eminönü from the Beyazıt-Süleymaniye hill – the midpoint of Istanbul's historical peninsula. Now, we are at the Beyazıt Square. On our left is the Central Campus of the Istanbul University and on our right remains the Beyazıt Mosque that named the square…We head towards the Sahaflar Çarşısı – the Secondhand Books Bazaar.
Sahaf is a person who sells or switches the secondhand books or magazines that are not published anymore, and Secondhand Books Bazaar is the market where such stores remain. Then again, at this bazaar, it is possible to find contemporary published books in addition to old and rare works, too. Moreover, there are paintings and artworks as well…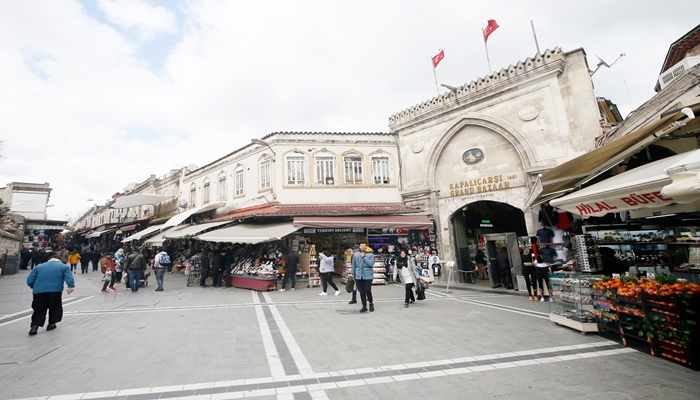 WORLD'S FIRST SHOPPING MALL
After spending a fair amount of time with old and new books, we move towards the Grand Bazaar, the world's first and largest shopping mall. Grand Bazaar immediately pops up before us once we leave the Secondhand Books Bazaar… Regarded as the predecessor of the world's shopping malls, tens of streets and thousands of goods in hundreds of shops in various categories welcome us at the Grand Bazaar…
It is better to tour with a guide or a map in this massive bazaar to avoid getting lost as there are different doors in every direction, and each entry can lead you to another path. We take a quick tour for our limited time and finally reach the Nuruosmaniye Door…On our left, we proceed with Nuruosmaniye Mosque and reach Nuruosmaniye Avenue, shadowed by the great plane trees…Precious and bedazzling goods of the Turkish jewellery industry lie on each side of the venue…But we wish to take a break and store some energy with the legendary Turkish coffee at a high-quality café on the avenue.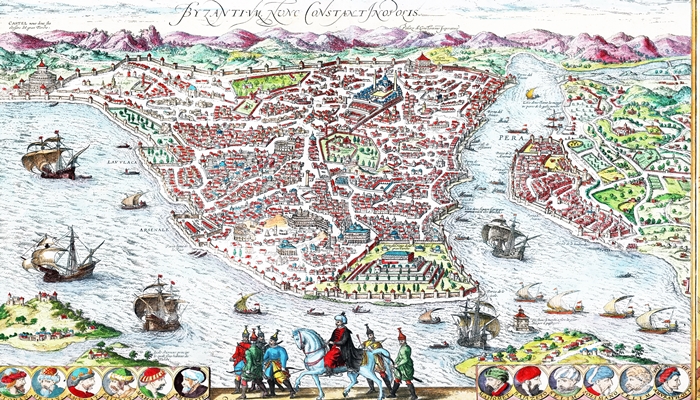 DESTINATION EMİNÖNÜ
We review our route and sip our coffees accompanied by the famous Turkish delights. We may end up at the Sultanahmet Square, see Hagia Sophia or the Topkapı Palace as well. Yet that route has a unique depth on its own. So, we take the old traditional way from the Grand Bazaar and go down its open-air version - the Mahmutpaşa hill. The groups in the forms of families look pretty interesting in the shops scattered on both sides of the hill, looking like an outdoor mall. This area is also Istanbul's oldest wedding shopping destination…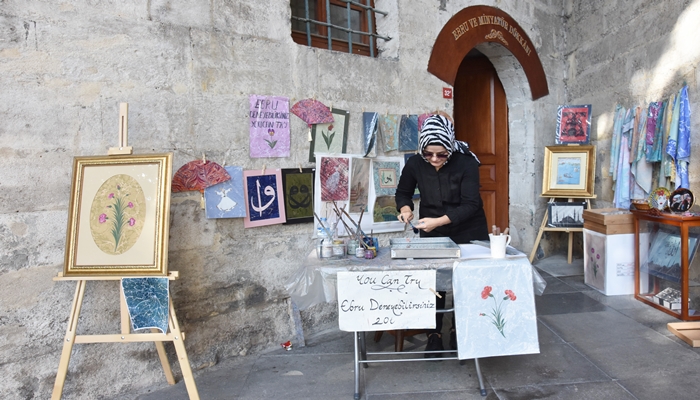 ART SHOPS
We come across the New Mosque when we proceed in the plain area. Under the Sultan's Summer Palace next to the mosque, we are attracted by the rows of art shops. A different branch of traditional Turkish arts is performed in each shop, and the artworks are sold. One can see artists working on a wide range of arts, from paper marbling to calligraphy, string art to tile art, chat with them, and buy an artwork. (ito haber)